Why I wont fix your computer, part 3
Thu 12 June 2014 by
Fred Clift
Not quite a computer, but...
I have an Embryon Pinball machine made by Bally in the early 80s - one of their early solid-state machines.
See either the Internet Pinball Database or Pinside for pictures and more info.
When I bought this machine, I got a great deal on it because the sound was not working and it was missing almost all of the playfield plastics (still looking for an original set if you have a lead...) AND the playfield is trashed.
I've repaired the power supply, replaced a bunch of caps on the soundboard, and done a bunch of little repairs and cleaning on switches, pop-bumpers etc. I dont want to put to much into the machine because I think the quality of the playfiled is so low that it's not worth the effort.
Now, on to why I wont fix your computer - I mean, pinball machine. One of the things that WAS in good condition when I bought the machine was the apron. It has some little flecks of paint or something on it and in my stupidity, I thought that I should try a little water and magic-eraser.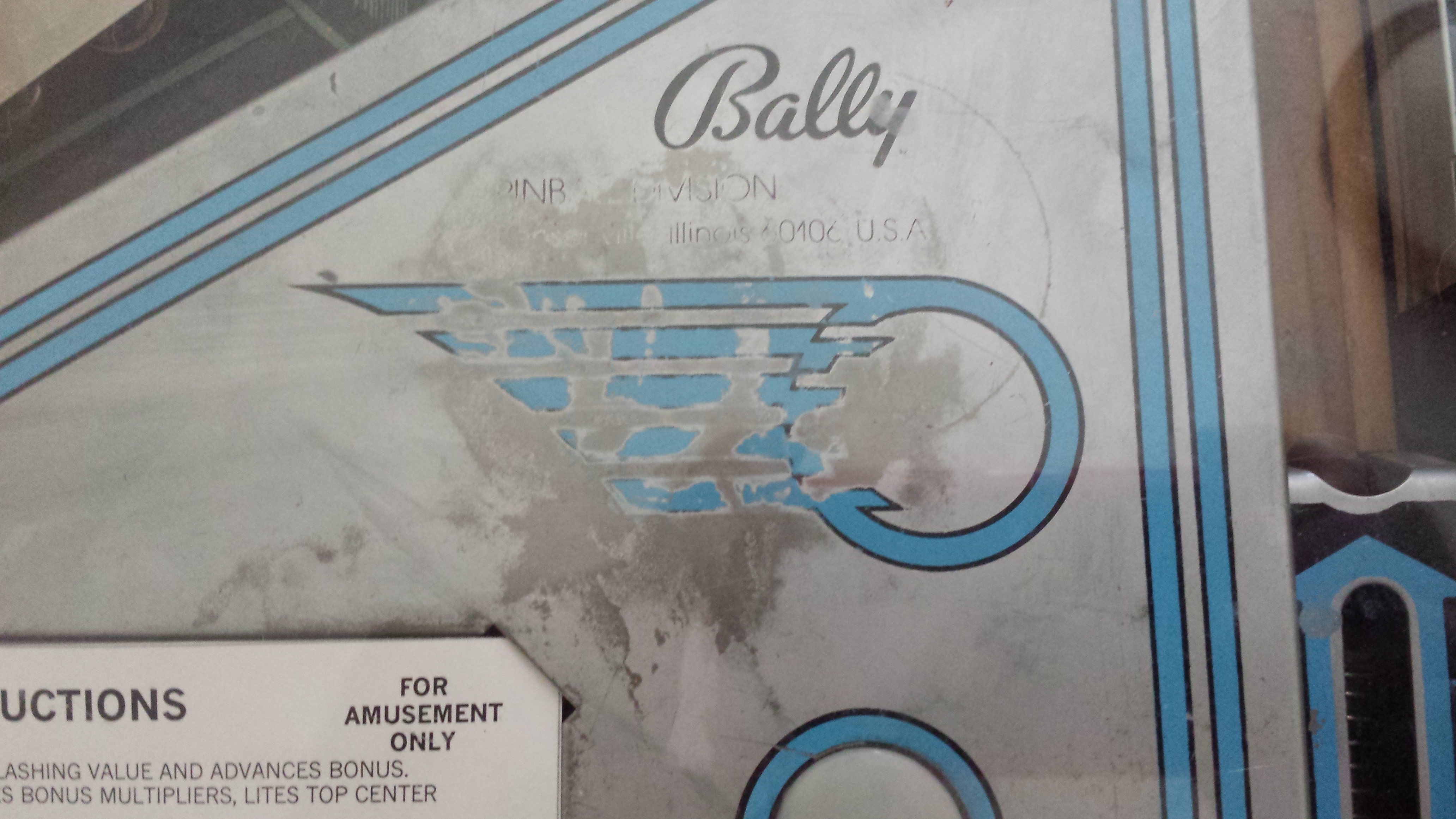 The excellent results speak for themselves. Oh wait, I mean, what an idiot I am. At least the kids still have fun playing it.
This is why I wont fix your pinball machine.
PS - I have a bunch of pictues, a few of my machine and many others I've collected. Including 3 sets of plastics scans I've bummed off people (thanks all) and even one relatively low res playfield scan. (maybe a photo?). See my embryon archive. My current playfield is shown in painful detail in the playfield-crappy directory, and most of the good scans are in source-materials/donors. Hopefully this helps someone out there.
---